LSE Blog
09 July 2013
Call for Participants was featured in the London School of Economics and Political Science Impact blog with an article explaining the platform.
Callforparticipants.com is a free online tool designed to address the many challenges faced by researchers in finding appropriate sample sizes for trials as well as helping participants looking to get more involved. Matthew Terrell and Martin Kruusimägi provide an overview of the platform, identifying how trust, security and transparency are necessary to ensure the tool's lasting success.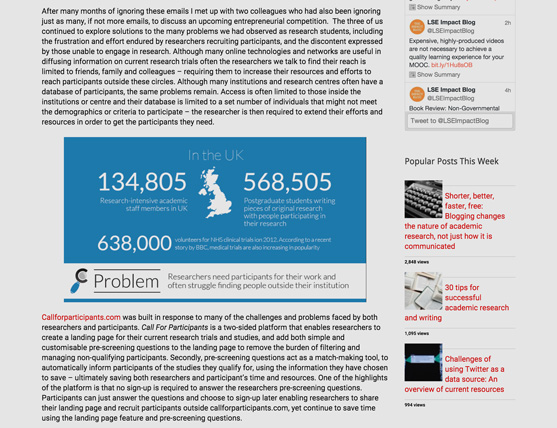 Click here to keep reading.