Call For Participants brings you opportunities from hundreds of universities worldwide to contribute to innovative and exciting research.
...as anybody at all
We bring you the widest selection of academic research from around the world that you can take part in and earn rewards.
...as a researcher
Access a large pool of participants interested in contributing to your research
Receive a stylish landing page for your research study
Promote your study with tools including the one-click recruitment poster generator
...as a research group or faculty leader
Dedicated spaces - called 'Groups' - bring all current and past studies from your research group into one place.
The groups come with a range of management tools, while group members can act as 'brand advocates', making sure the great work you do is showcased to members of the general public that are engaging with your research.
...as a university IT / marketing and communications / research officer
The fully-automated Digital Noticeboard brings together all recruiting research from your university.
This is a great way to help your students, and the general public, find and engage with the research happening in your university.
...as a non-academic researcher
Commercial access provides the benefits of Call for Participants to non-academic researchers and provides an affordable alternative to panellist companies.
Over
65,000
participations completed
Researchers from over
590
universities worldwide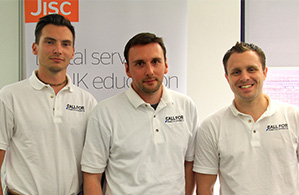 The beginning
Our story starts in 2012, when Martin Kruusimagi, Matthew Terrell and Daniel Ratzinger were conducting their PhD research. They often needed the general public to take part in surveys, interviews and experiments. They would send out a 'call for participants' through social media channels and the university mailing lists. However, this would only reach their friends, family and colleagues, who were not always suitable for the research, or there were not enough of them. But in order to let the general public know about these opportunities to take part they needed a new way to communicate.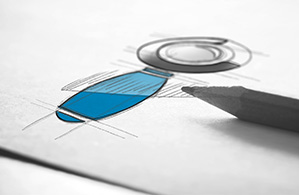 The platform
CfP was born and quickly began showcasing hundreds of exciting research opportunities. Contrary to popular belief, taking part in research is far from boring or "academic". You can find yourself testing car simulators, playing with lego, trying different types of cakes, or even counting craters on Mars. And often you are rewarded for doing so with financial compensation, vouchers or other various rewards spanning from a sincere "thank you!" to theme park tickets. All while saving time and delivering value to researchers.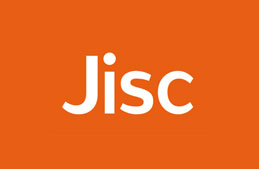 The future
After a recent acquisition we are now a Jisc Beta service. Jisc are a not-for-profit organisation who provide a vast portfolio of quality digital solutions to UK education and research sector. As a Beta service, the focus for the future of CfP is on building an online community assisting researchers and transforming Call for Participants into a self-sustaining service to ensure value for money for the academic sector. Find out more on our project page on the Jisc website.

"Firstly, thank you for offering such a nice service free of charge, it's been a big help ... I found the process of setting up a study page really easy"
Mary McManaman, PhD Student
Bryn Mawr College, Pennsylvania, US
Thanks to all those who shared or took part in in my @CFP_uk survey - I got over 180 responses and you helped raise £191 for @UNICEF :D

— Keli Jenner (@AnthroKami) 10 July 2017

"Using Call For Participants has allowed me to promote my research to the relevant people from one easy-to-use interface"
James Sprinks, PhD Student
University of Nottingham

"Call for participants made it incredibly easy for me to see exactly how many research studies were currently recruiting at my university and whether or not I fit the criteria in a few quick clicks"
Guy Storey, Clinical Psychology
Participant, University of Liverpool

"Call for Participants has been absolutely great for my research...It's great to have a website that is purely dedicated to recruiting participants for academic research..."
Claire Mitchell, Clinical Psychology
PhD Candidate, University of Western Australia
Tried it for first time earlier this year and was really impressed by response.

— Olivia Kirtley (@LivveyKirtley) 30 November 2016

Conjoint.ly is a platform for discrete choice experimentation: from experimental design, to data collection, to analysis with outputs covering simple partworth utilities to Hierarchical Bayes matrices. While Conjoint.ly is primarily targeted at marketing researchers, methodology is extendable to healthcare, environmental science, and other disciplines.
Conjoint.ly is free for academic researchers, instructors, and students.

WhiteCloud is an online platform that enables researchers to manage various components of human research in a secure and collaborative environment. It's designed to make study management easier and quicker by empowering researchers with more control and streamlining administrative and repetitive tasks. It removes the need to manage information across numerous documents, calendars and inboxes, and ensures that information is always up-to-date and easily accessible.
CFP becomes a part of Jisc
When we founded Call for Participants over 4 years ago, we made it our goal to bring the exciting world of academic...
Show me more
Jisc DigiFest '16 Podcast
Listen to our co-founder Matthew talk in Jisc's DigiFest 2016 Day 1 podcast alongside Eric Stoller of Inside Higher...
Show me more
Radio ZeroSix Interview
Listen to our co-founder Matthew's interview with Radio Zero Six. The radio station broadcasts from Nice, France...
Show me more
University of Nottingham Press release
Read the University of Nottingham's recent article about Call for Participants and how our service helps solve one...
Show me more