CFP gets slim for summer!
26 May 2015
We are pleased to announce an update to the Call for Participants platform. With this version, our goal was to re-think the user experience of the site and make it easier than ever for potential participants to use the service. There is a large number of adjustments to the site throughout and we cant wait for you to experience all of them, but for now, we would like to introduce you to a few key changes.
Layout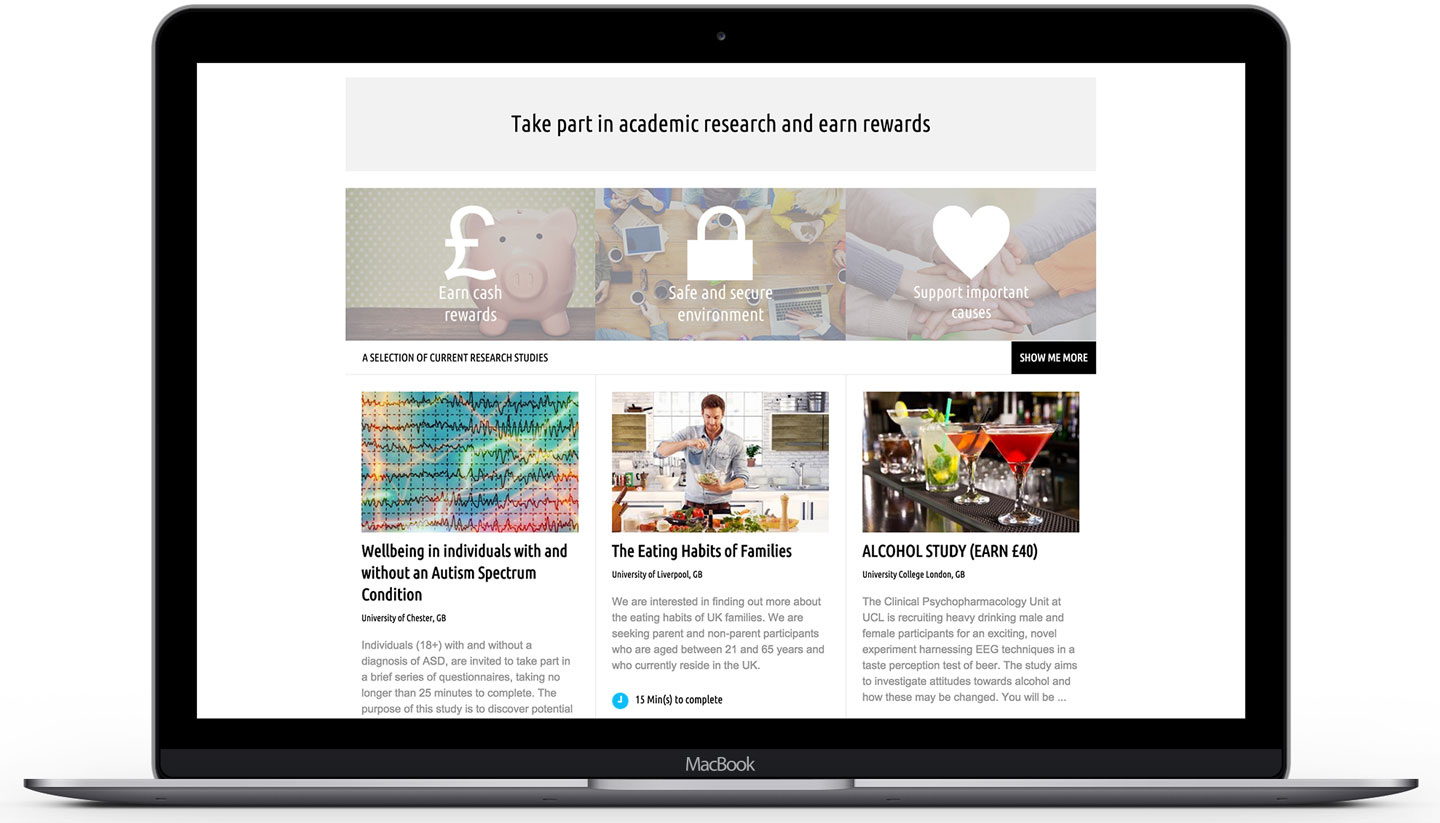 We have altered the whole layout for our site in order to get rid of clutter and place focus on the content and features that matter most to you. The new site is cleaner and more user-friendly, making it easier for anyone to take part in research. Right from the word go - our homepage - we have tailored the content to reflect what we do - advertise academic reseach studies to you so that you can easily take part using our safe and secure environment.
Finding research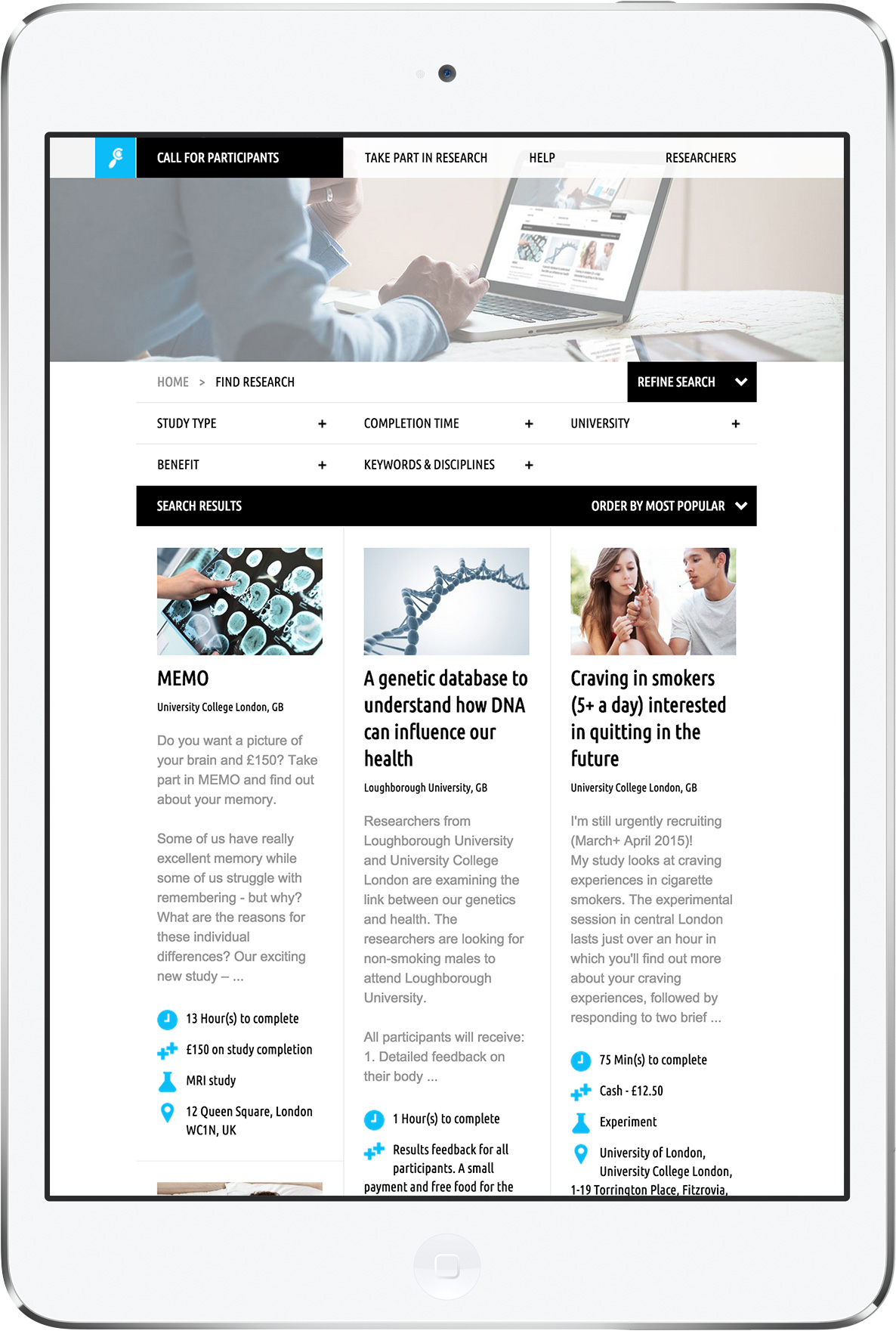 We believe that discovering opportunities to take part in should be effortless and pleasant for you, so we have made adjustments on our Find Research page to do just that. The clean look of the page places focus on what you are most interested in - the research study adverts. The refine search filters at the top provide you with an opportunity to refine your search just the way you want while not obstructing your experience in viewing the study adverts. This way, it is easiest finding the most interesting research for you.
Dedicated space for researchers
Researchers now have their own space on Call for Participants explaining what we offer for those conducting research. Clicking on the "Researchers" button at the top right shows you everything you need to know to get started with advertising your research on the platform. Additionally, we have created a Researcher support area, where you can find detailed information on how to get the best out of your advertising study page and how to conduct ethical research.
There many more new features for you to discover including revisited study pages and small adjustments to the study page creation form, all carefully considered to simplify your user experiece with Call for Participants. We can't wait for you to experience the new site.